Katana 8 Series | NC HYDRAULIC GUILLOTINE SHEARING
Katana 8 2550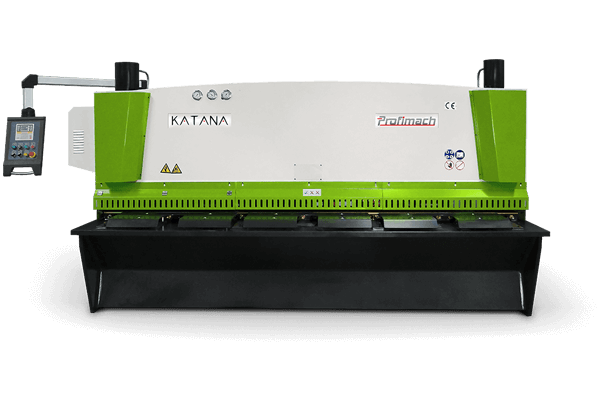 Specification Katana 8 2550
| | |
| --- | --- |
| cutting thickness | 8 mm |
| Cutting length | 2550 mm |
| Power of main motor | 11 kW |
| Machine weight | 6050 kg |
Details Katana 8 2550
One of the most versatile guillotine shear on the market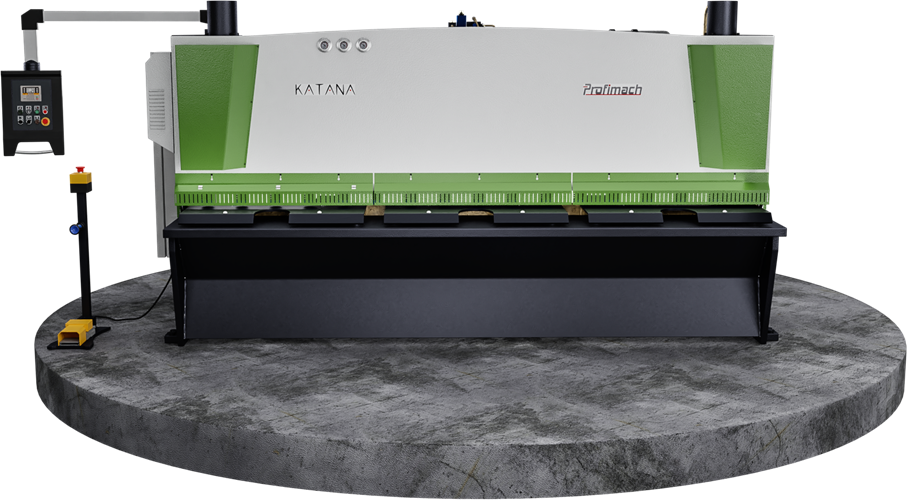 Variable gap

KATANA hydraulic shears are made to provide high performance and accuracy based on simple and highly efficient operation. Full European design and top brand hydraulic and electrical components ensure the high stiffness and strength of the machine frame, combined with quick reaction drive systems and user-friendly controls. Hydraulic system consists of motor driven high pressure pump and valve group are located at the top of the machine for shortest connection lines to the hydraulic cylinders and oil free work area. Multi-work-step programing allows the automatic adjustment of the rear stop and the top ram, generating an automatic operation of the machine. Cut counting function and real-time display of process parameters are special features that optimize the machine functioning. Precision of the shear size and parallelism of cutting edge, besides additional equipment such as light alignment device, 4 cutting edge blades and front supports for the sheet, result in high quality cutting,
Guilotine
A Guillotine drive system insures that the upper blade crosses down in a straight line from directly above the work piece.  From the beginning of the cut all the way to the end of cut, the relationship of the upper blade to material never changes. Although more expensive it's worth to invest in a second generation machine with much better result and able to handle much bigger varieties of jobs. No other design comes close to the precision provided by a guillotine drive.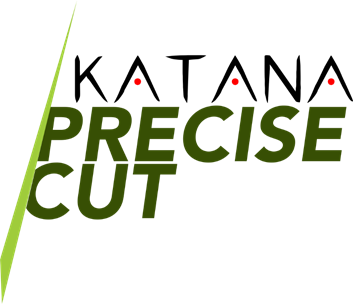 Guillotine cutting shear vs swing beam shear

The type of hydraulic cutting machine you choose will be driven by your production needs. There are pros and cons for each type. The guillotine style provides much more precision for heavier materials, with less distortion in the result, and can handle a much bigger variation of materials, thicknesses with much higher quality finish of cut, making the guillotine shear a more logical choice for the universal use of big variation of products. The swing beam shear, which is much cheaper, has attributes that make it a better choice when working with very thin (less than 1 mm) materials especially combined with longer lengths.

The swing-beam shear has been around for many years and is a first generation design. It is the less expensive of the two because it's design is much less evolved and has a two sides blade that pivots on a fixed bearing. The guillotine shear, the second and latest generation design, which tends to be more expensive, has a four sides moving blade that slides up and down between straight high precision grinded and hardened guides. The upper blade is moving perfectly parallel to the lower blade during the entire stroke.

The swing-beam shear has only the blade gap adjustable, whereas the guillotine shear has the ability to adjust the rake angle and the blade gap, resulting in much more precise parts with less twist, camber, or bow in the part and a much nicer cutted edge.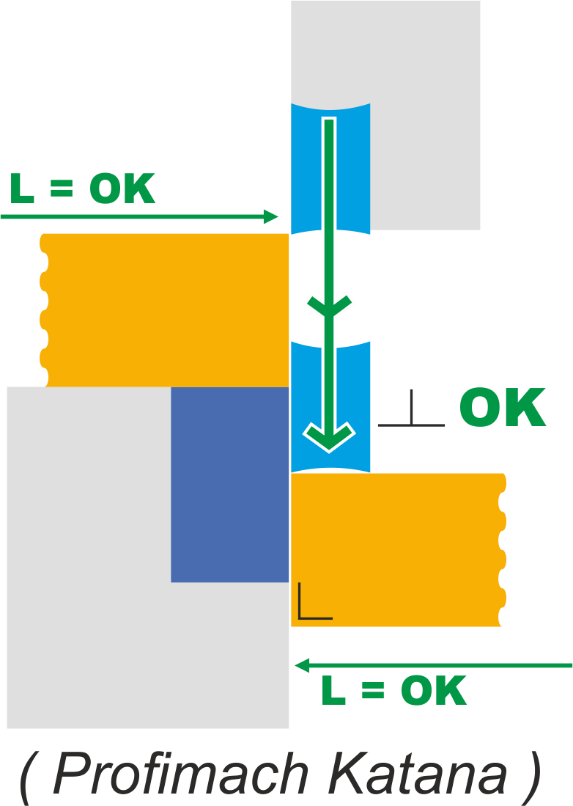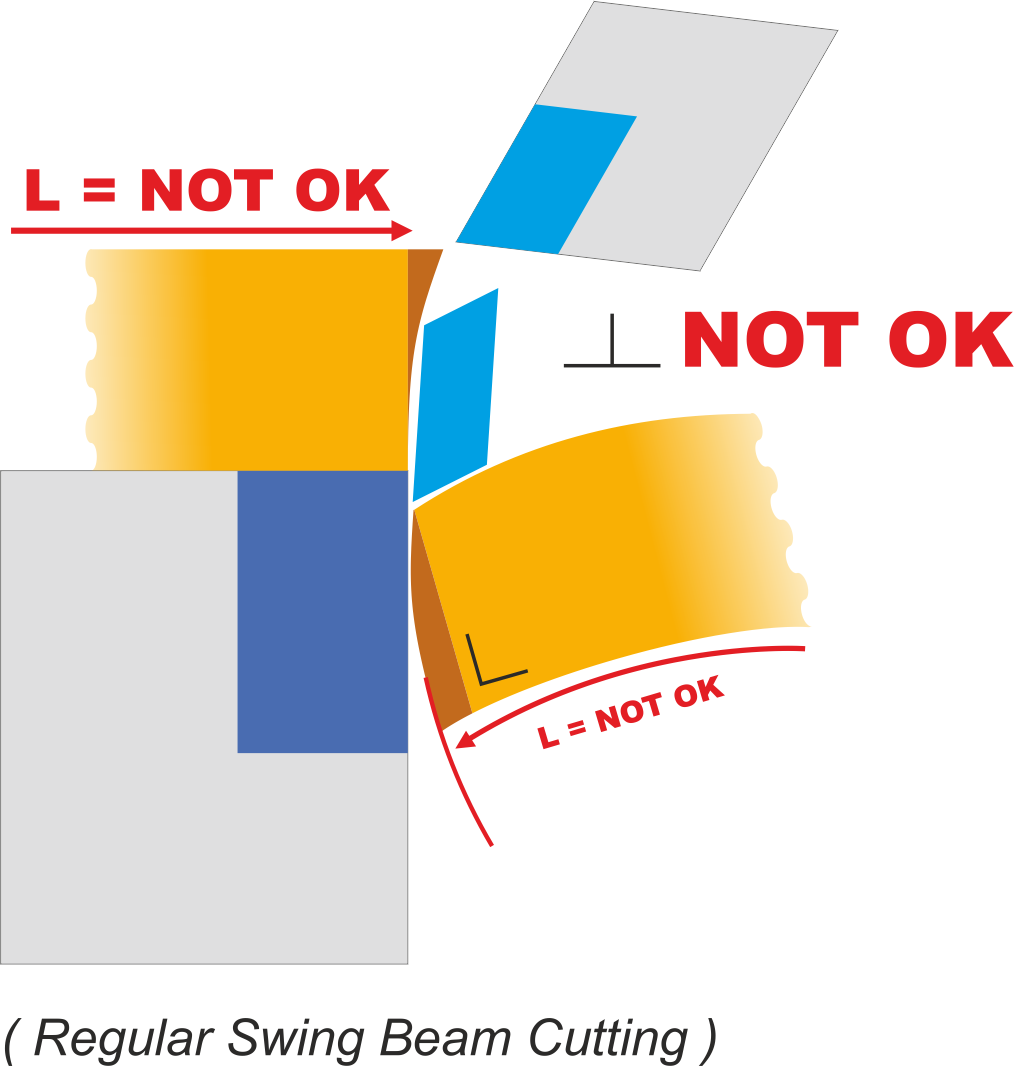 Maximum thickness cutting capacity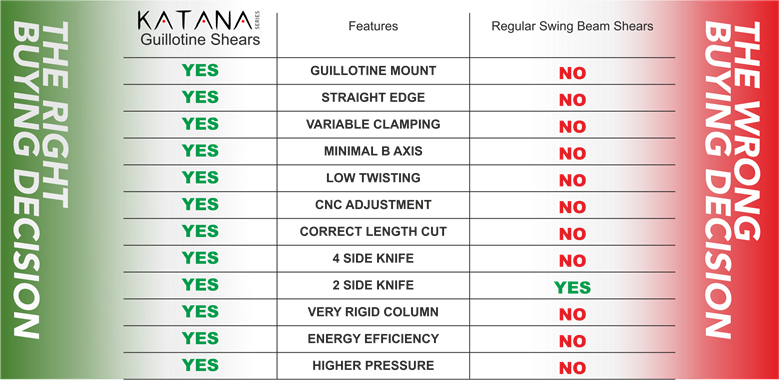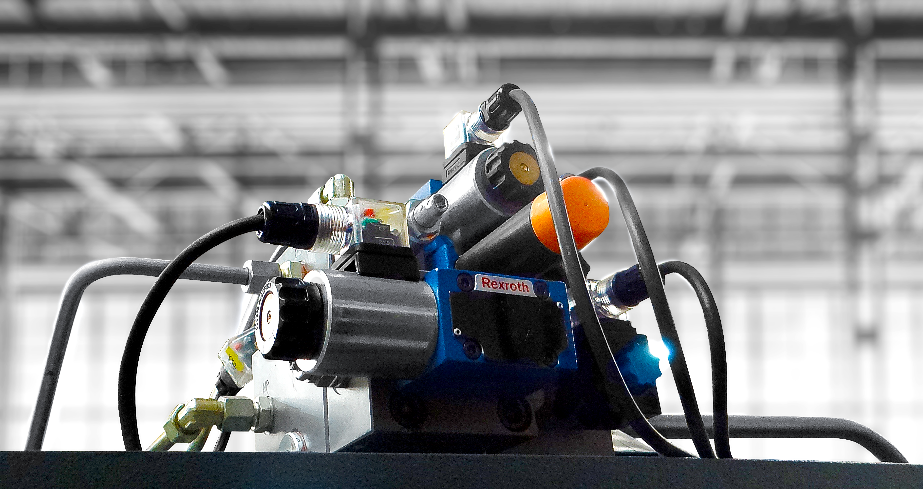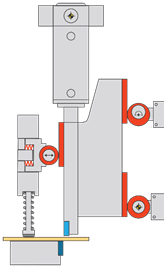 The hydraulic system was designed in Germany by Rexroth - Bosch. This system allows easy maintenance and a more reliable operation. Last, but not least, the entire hydraulic system beam shear conforms to CE standards.
CNC shear, high precision, streamlined design, three points rollers guide. They can be adjusted automatically by CNC system: stroke of the back gauge, shearing angle, shear stroke and blade gap.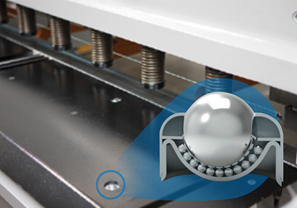 Cutting line ilumination
    A powerful feature that allows operators to use a sharp and clean cutting guide with the use of light/shadow.
Stainless ball holder for preventing the plating from coming of the product. Higher Durability and Lower Frictional Resistance than other competitors products . HUGE cost reduction is realized.
Inside a planeveyor, 50 to 150 small balls cover around the large ball visible fromoutside. The rolling motion of the large ball caused by moving heavy objects is cyclically transmitted to these small balls inside, where the high-precision processing technology is fully utilized for accurate, smoother operation.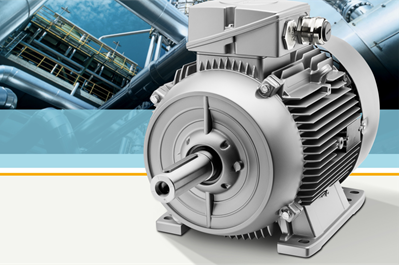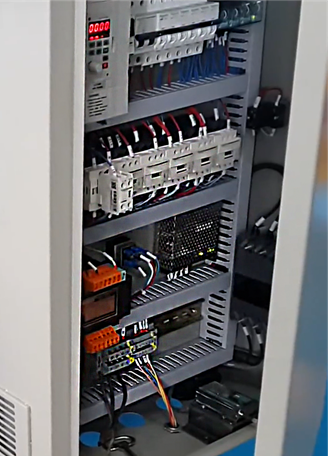 Electrical components from Schneider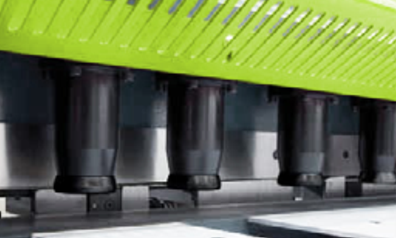 Clamps - Piston Pressing System
Safety Equipment
- Front Finger Protection (Safety light curtain);
- Back Metal Safe Fence with CE Standards;
- Safety Relay with Monitor,  pedal switch and safety protection;
- South Korea Kacon Foot Switch (Level 4 of safety) ;
Safety Standards (2006/42/EC):
         1 - EN 12622:2009 + A1:2013
         2 - EN ISO 12100:2010
         3 - EN 60204 - 1:2006 + A1:2009
ELGO P40 – Controll System
·         Digital outputs (+24 V-PNP) possible
·         PID analog output available
·         Adjustable positioning output signals
·         Absolute or incremental positioning
·         Reference or datuming sequence possibility
·         Display option mm/Inch/°
·         Tolerance windows
·         Software limit
·         Blacklash compensation
·         Up to 1000 address lines programmable
·         Offset calculation
·         Pulse monitoring
·         Quantity counter   
·         Hand mode
·         Offset values
·         Free assignable input and output functions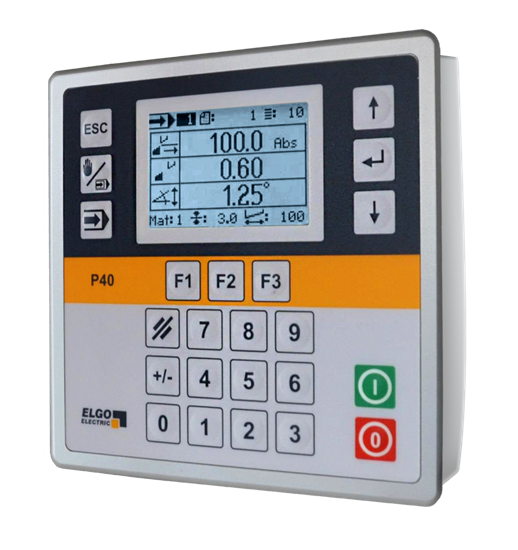 The single axis controller of P40 series is applicable to easy positioning tasks. An important feature is the easy structured function menu. It allows a quick and comfortable setting of the target value, if necessary a specific quantity of desired pieces, an angle or the gap
.
            Target and actual value of the axes plus quantity will be displayed on the front panel. The keyboard is simple and user-friendly. With the inputs the cutting angle or gap can be displayed and controlled.
            These encoder inputs work in an analog mode. A back stop can be programmed. The P40 series has an internal program memory with up to 1000 lines.
            For the positioning two different kinds of output signals are available: Switch mode positioning and PID-analog output. The P40 series can be alternatively supplied with 24VDC or 24VAC.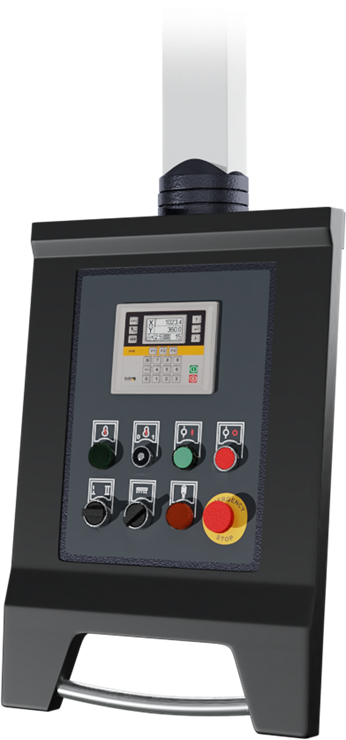 Rake cutting angle defines the shearing quality


·         Adjustable cutting angle will substantially increase the quality of the sheared parts;
·         Prolongs the lifetime of the knifes;
·         Decrease drastically wastage of material that has been twisted beyond recovery;
·         Allows tighter cutting tolerances and produces higher quality parts;
·         Decrease of twist, camber and bow on the cutoff piece;
·         Decrease unnecessary time to re-straighten finished parts;
·         Increase cycles per/minute due to shorter stroke;
·         Saves money and time.
profimach, profi, machinery, machinetools, machine tool,machine tools, euro, profiturn, profimill, euroturn, euromill, conventional,turning lathe, conventional turning lathe, saw, profisaw, sawing, eurosaw, metal cutting, metal milling, precision, turning, complex milling, complex turning, cylindrical grinding,machine tools suplier, machines, machinetools, machine-tools, maintainance machine tools, grinder surface, drill, conventional drilling, cnc drilling,wire, wire bending, bender,forging hammer, rebar, rebar process, horizontal band saw, vertical band saw, honning, plasmacut, oxycut,thread, cutting, routers,routers, marble cnc rounters, Granite, marble, Sandstone and other stone engraving , signs, mold, copper, aluminium, plastic, as well as various metal signs, woodboards and other non-metal materials, woodworking, signage, advertising industry such as architectural model, glass, ProPlus Industry, Profimach,oxy cutting, plasma, Oxy-fuel/plasma, cutting pipes, cutting process, gantry type, CNC Pipe Oxy-fuel/plasma Cutting, aluminium, copper steel, plasma generator, oxy-fuel, beveling, grooving, multi-branch and shrimp sections, 3d cutting,i nduction furnace,induction furnace manufacturer, melting furnace, smelting furnace, electric furnace, induction melting furnace, induction smelting furnace, induction holding furnace, melting aluminum,induction,furnace, furnaces, heating system,applications, Induction heating application,Induction Heating Machine, Induction Heating Equipment,Induction Melting Machine,Furnace manufacturer,Aluminum melting furnace, Copper melting furnace,eco type,cupro type,alupro type,pro series,drill, drilling, conventional drilling machines, radial drilling, column type, counterboring, reaming, boring, tapping, Coordinate Radial Drilling, profimach, cnc drilling, plate drill, cnc drilling plate, drilling milling machines, Steel Structure, Bridge, Electric-communication Tower, Heat Power Station, and Boiler, cutting tool, deep hole drilling, edm drilling, DRILL SMALL & DEEP HOLES ON EXTRA HARD STEEL, ALLOY, METALLIZER, POWDER METALLURGY AND ON METALS THAT ORDINARY DRILLING MACHINE UNABLE TO WORK ON. MAKE STARTING HOLES FOR WIRE-CUTTING, center drilling, microdrilling, drill in metal, drilling in wood, woodworking, spot drilling, novick, chmer, novick edm machines,grinder, grinding, ABRASIVE BELT GRINDING MACHINES, widebelt grinder, dry operation, wet operation, steel meta, aluminium, copper, and alloy zinc, surface napping, surface finishing, deburring, finishing, polishing, graining, lathe, heavy duty lathe, profimach lathe,Novick, Novick Europe, novick edm, novik edm, novik, novik europe, EDM, cnc, nc, cnc edm, novick cnc, masini EDM, EDM europe, prelucrare cu descarcare electrica, masini electroeroziune, Sink EDM, edm gaurire, electroeroziune prin fir, cu imersie, prelucrare prin descarcare electrica, prelucrare edm, masini de gaurit EDM, tehnologie EDM, gaurire gauri mici EDM, Chmer,,A422SL, P4030SL, D4030CL, CM A53CP, AH53C, HM65T, P3020SL submerged type, P4030SL submerged type, P5030SL submerged type, RX853F flushing type, RX853S submerged type, RX1063F flushing type, RX1063S submerged type, RX1065S, RX1283S, Q43SL sybmerged type, Q53SL,EDM, WIRE EDM, WIRE CUT EDM, WIRE CUTTING MACHINE, DIE SINKER EDM, DIE SINKING EDM, HOLE DRILLING, CNC SINKER EDM, HIGH SPEED MILLING MACHINE, CNC WIRE CUT, HIGH SPEED MILLING MACHINE, CNC WIRE CUTlasermach, laser, laser machines, laser equipment, fiber laser, metal pipe, sheet fiber laser, sheet laser cutting, laser cutting, lines, holes, square pipe, stainless steel, plate, aluminium, copper, precision cutting machines, laser marking machines, metal laser, PLATE-METAL SHEET CUTTING, gantry type laser cutting, Lasermach, yaweimilling machines, conventional milling, cnc milling, mill, vertical machining center, horizontal milling, horizontal machining center, Engraving & copy milling machines, Bedmilling machines with moving table, Coordinate boring & milling machines, milling and boring, bed type milling, 5 axis machining, gear milling, 5 face machining center, universal milling machining center, radial milling, milling drilling machines, turret type, high speed vertical, milling centers, bridge type machining center, horizontal boring, boring and milling, gantry type, Profimach, Quaser, You Ji, Awea, Challenger, Fanuc, Kiheung, special purpose milling machine, Vertical machining centers, thread milling machines , gantry milling machineslathe, turning lathe, cnc lathe, vertical turning lathe, complex lathe, complex turning lathe, teach in lathe, lathes, swiss type turning lathe, cnc complex, slant bed, slant bed turning lathe, universal lathe, heavy duty lathe, gap bed lathe, heavy duty turning lathe, Aluminum-Wheel Turning Center, gs series, ga series, flat bed cnc lathe, turning diameter, swing over bed, mac turning diameter, oil country lathe, profimach, goodway, twin spindle, twin turrets, multi tasking,gms series, sd series, sw series, swiss type, swiss turning centers, youji you ji, vertical tunring center, challenger, metal turning, precision turning, goodway cnc lathe, high precision lathe, cnc turning latheoxy cutting, plasma, Oxy-fuel/plasma, cutting pipes, cutting process, gantry type, CNC Pipe Oxy-fuel/plasma Cutting, Profimach, aluminium, copper steel, plasma generator, oxy-fuel, beveling, grooving, multi-branch and shrimp sections, 3d cuttingtube, tubes, bending, bend, cnc tube, nc tube bender, soco, tube benders, Pipe Bending Machines, single or multi-tasking, Tube Benders , Pipe Benders, Cutting Machines,Tube End Finishing Machines, HYDRAULIC ROTARY BENDING, bending accuracy, cutting automation, metal forming process, clamping system, iron worker, ironworker, metal bars, square and round bars, various profiles, pipes, shear cutting, stamping drilling and cutting of various forms, multifunctional ironworker, CNC press brakes, press brake,press brake cnc, press brakes nc, cnc, yawei, tandem press brake, hydrulic crowning, Cybelec DNC600S, Delem DA52 , controller, bending accuracy, HEIDENHAIN linear scales, Upper tool mechanical wedge clamping,cnc pressbrake,PBB,PBH,PBA,PBE,PBM, electro-hydraulic syncronised cnc pressbrake , Yawei-Nisshinbo, small press brake, press brake forming, high speed press, cnc press, servo electric press brake, molding press, yawei press brake, advanced press, platecutting, thread cutting, Profimach, pipe and bar,cnc, plate drilling,Steel Structure, structural component, profimach,rebar, wire cold rolling, straightening, stirrup bender, Wire Mesh Welding Line, Lattice Girder Welding Machines, Cage Making, Rebar Bending, construction, complete processing solution, profimach,steel shapes,beam, chanel, angle, plate, T-shaped cross-section, square,bar, steel fabrication equipment