Services
International transport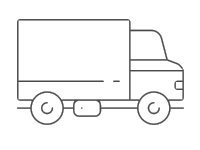 We provide international transport We are focused mainly on Europe, but we also have extensive experience with transport all over the world since we also deliver goods to non-European destinations. The machinery and machine tool industry covers a broad variety of products that are sensitive and need transport solutions that keep them protected from the elements and special equipment to enable loading and transfers without disturbing the product. Every transport move needs to be well planned and thoroughly executed to prevent any impact and cause as little movement as possible.
Training support
Profimach offers to their costumers one-day free training support for the purchased product. Content is based on machine type and machine purchase agreement, specific skill sets and objectives and is designed to transfer a working knowledge and understanding of the machine tool system and related processes.
Financial plan available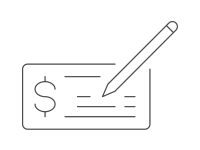 Get the BEST option for your machine tool finance. Profimach provides the most flexible finance options for your purchases of machine tools and equipment. Our finance solutions fit the individual requirements of the sector, whether it is a sole trader or a large-scale operator in the industry.
Technical assistance
Support at every phase, benefit from the technical support of our SERVICES engineers: research, recommendations, and/or support in your maintenance operations.The Customer Success Team is available to assist you from Monday to Friday, 8 AM to 5 PM. SERVICES engineers will provide technical assistance before, during, and after your purchase.
Still didn't find your answer?
Write us
OR
Call us
+32(0) 475 736 351 (Belgium)
+40(0) 722 346 170 (Romania)
profimach, profi, machinery, machinetools, machine tool,machine tools, euro, profiturn, profimill, euroturn, euromill, conventional,turning lathe, conventional turning lathe, saw, profisaw, sawing, eurosaw, metal cutting, metal milling, precision, turning, complex milling, complex turning, cylindrical grinding,machine tools suplier, machines, machinetools, machine-tools, maintainance machine tools, grinder surface, drill, conventional drilling, cnc drilling,wire, wire bending, bender,forging hammer, rebar, rebar process, horizontal band saw, vertical band saw, honning, plasmacut, oxycut,thread, cutting, routers,routers, marble cnc rounters, Granite, marble, Sandstone and other stone engraving , signs, mold, copper, aluminium, plastic, as well as various metal signs, woodboards and other non-metal materials, woodworking, signage, advertising industry such as architectural model, glass, ProPlus Industry, Profimach,oxy cutting, plasma, Oxy-fuel/plasma, cutting pipes, cutting process, gantry type, CNC Pipe Oxy-fuel/plasma Cutting, aluminium, copper steel, plasma generator, oxy-fuel, beveling, grooving, multi-branch and shrimp sections, 3d cutting,i nduction furnace,induction furnace manufacturer, melting furnace, smelting furnace, electric furnace, induction melting furnace, induction smelting furnace, induction holding furnace, melting aluminum,induction,furnace, furnaces, heating system,applications, Induction heating application,Induction Heating Machine, Induction Heating Equipment,Induction Melting Machine,Furnace manufacturer,Aluminum melting furnace, Copper melting furnace,eco type,cupro type,alupro type,pro series,drill, drilling, conventional drilling machines, radial drilling, column type, counterboring, reaming, boring, tapping, Coordinate Radial Drilling, profimach, cnc drilling, plate drill, cnc drilling plate, drilling milling machines, Steel Structure, Bridge, Electric-communication Tower, Heat Power Station, and Boiler, cutting tool, deep hole drilling, edm drilling, DRILL SMALL & DEEP HOLES ON EXTRA HARD STEEL, ALLOY, METALLIZER, POWDER METALLURGY AND ON METALS THAT ORDINARY DRILLING MACHINE UNABLE TO WORK ON. MAKE STARTING HOLES FOR WIRE-CUTTING, center drilling, microdrilling, drill in metal, drilling in wood, woodworking, spot drilling, novick, chmer, novick edm machines,grinder, grinding, ABRASIVE BELT GRINDING MACHINES, widebelt grinder, dry operation, wet operation, steel meta, aluminium, copper, and alloy zinc, surface napping, surface finishing, deburring, finishing, polishing, graining, lathe, heavy duty lathe, profimach lathe,Novick, Novick Europe, novick edm, novik edm, novik, novik europe, EDM, cnc, nc, cnc edm, novick cnc, masini EDM, EDM europe, prelucrare cu descarcare electrica, masini electroeroziune, Sink EDM, edm gaurire, electroeroziune prin fir, cu imersie, prelucrare prin descarcare electrica, prelucrare edm, masini de gaurit EDM, tehnologie EDM, gaurire gauri mici EDM, Chmer,,A422SL, P4030SL, D4030CL, CM A53CP, AH53C, HM65T, P3020SL submerged type, P4030SL submerged type, P5030SL submerged type, RX853F flushing type, RX853S submerged type, RX1063F flushing type, RX1063S submerged type, RX1065S, RX1283S, Q43SL sybmerged type, Q53SL,EDM, WIRE EDM, WIRE CUT EDM, WIRE CUTTING MACHINE, DIE SINKER EDM, DIE SINKING EDM, HOLE DRILLING, CNC SINKER EDM, HIGH SPEED MILLING MACHINE, CNC WIRE CUT, HIGH SPEED MILLING MACHINE, CNC WIRE CUTlasermach, laser, laser machines, laser equipment, fiber laser, metal pipe, sheet fiber laser, sheet laser cutting, laser cutting, lines, holes, square pipe, stainless steel, plate, aluminium, copper, precision cutting machines, laser marking machines, metal laser, PLATE-METAL SHEET CUTTING, gantry type laser cutting, Lasermach, yaweimilling machines, conventional milling, cnc milling, mill, vertical machining center, horizontal milling, horizontal machining center, Engraving & copy milling machines, Bedmilling machines with moving table, Coordinate boring & milling machines, milling and boring, bed type milling, 5 axis machining, gear milling, 5 face machining center, universal milling machining center, radial milling, milling drilling machines, turret type, high speed vertical, milling centers, bridge type machining center, horizontal boring, boring and milling, gantry type, Profimach, Quaser, You Ji, Awea, Challenger, Fanuc, Kiheung, special purpose milling machine, Vertical machining centers, thread milling machines , gantry milling machineslathe, turning lathe, cnc lathe, vertical turning lathe, complex lathe, complex turning lathe, teach in lathe, lathes, swiss type turning lathe, cnc complex, slant bed, slant bed turning lathe, universal lathe, heavy duty lathe, gap bed lathe, heavy duty turning lathe, Aluminum-Wheel Turning Center, gs series, ga series, flat bed cnc lathe, turning diameter, swing over bed, mac turning diameter, oil country lathe, profimach, goodway, twin spindle, twin turrets, multi tasking,gms series, sd series, sw series, swiss type, swiss turning centers, youji you ji, vertical tunring center, challenger, metal turning, precision turning, goodway cnc lathe, high precision lathe, cnc turning latheoxy cutting, plasma, Oxy-fuel/plasma, cutting pipes, cutting process, gantry type, CNC Pipe Oxy-fuel/plasma Cutting, Profimach, aluminium, copper steel, plasma generator, oxy-fuel, beveling, grooving, multi-branch and shrimp sections, 3d cuttingtube, tubes, bending, bend, cnc tube, nc tube bender, soco, tube benders, Pipe Bending Machines, single or multi-tasking, Tube Benders , Pipe Benders, Cutting Machines,Tube End Finishing Machines, HYDRAULIC ROTARY BENDING, bending accuracy, cutting automation, metal forming process, clamping system, iron worker, ironworker, metal bars, square and round bars, various profiles, pipes, shear cutting, stamping drilling and cutting of various forms, multifunctional ironworker, CNC press brakes, press brake,press brake cnc, press brakes nc, cnc, yawei, tandem press brake, hydrulic crowning, Cybelec DNC600S, Delem DA52 , controller, bending accuracy, HEIDENHAIN linear scales, Upper tool mechanical wedge clamping,cnc pressbrake,PBB,PBH,PBA,PBE,PBM, electro-hydraulic syncronised cnc pressbrake , Yawei-Nisshinbo, small press brake, press brake forming, high speed press, cnc press, servo electric press brake, molding press, yawei press brake, advanced press, platecutting, thread cutting, Profimach, pipe and bar,cnc, plate drilling,Steel Structure, structural component, profimach,rebar, wire cold rolling, straightening, stirrup bender, Wire Mesh Welding Line, Lattice Girder Welding Machines, Cage Making, Rebar Bending, construction, complete processing solution, profimach,steel shapes,beam, chanel, angle, plate, T-shaped cross-section, square,bar, steel fabrication equipment